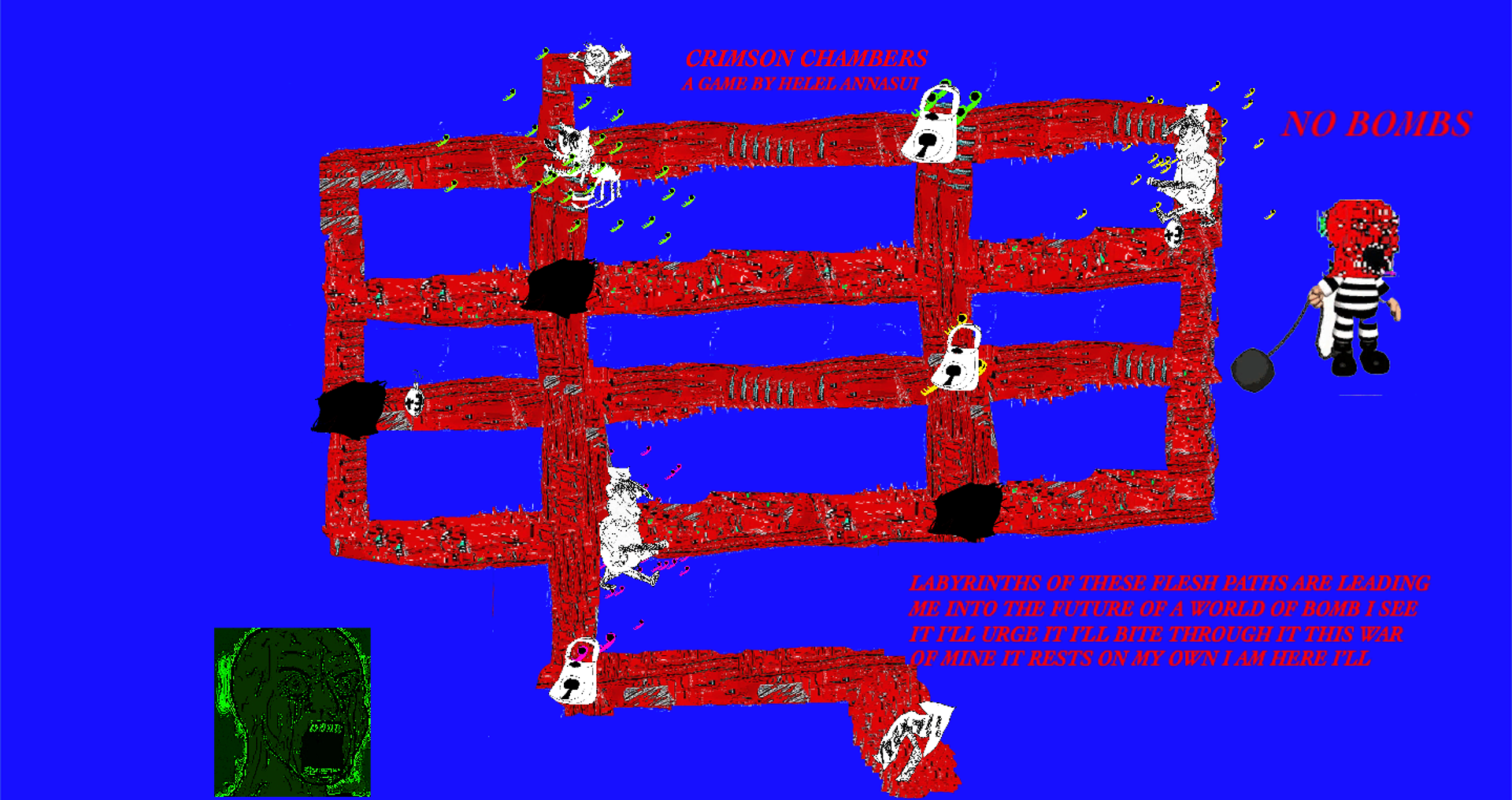 CRIMSON CHAMBERS IS A 2D BOMB PRISON ESCAPE SIMULATOR.
CAMACHO IS TRAPPED INSIDE A PRISON CONJURED BY HIS OWN MIND FOR ATTEMPTING TO KILL THE PRESIDENT.
ATTEMPTING TO BREAK FREE OF HIS BRAIN CHAMBER, HE DESTROYS HIS CELL IN ORDER TO ESCAPE.
WHAT LIES AT THE END OF THE CRIMSON CHAMBERS?
HD ULTRA TRASHCAN GRAPHICS